I did some research about how to wear black lipstick because I, personally, do not. I prefer deep rich reds and, when I can get my hands on it, dark purple. Unfortunately, black lipstick was apparently a 'trend' last fall and now again this fall, so I got to read numerous articles about how to make black lipsticks 'sexy instead of Gothic'. Quite annoying.
Anyway, the next thing I did was go to a Halloween retail site [Halloweenexpress.com to be exact], and the first costume that came up was Snow White. This got me thinking about how black lipstick and fairytale princesses would look. Something like this perhaps?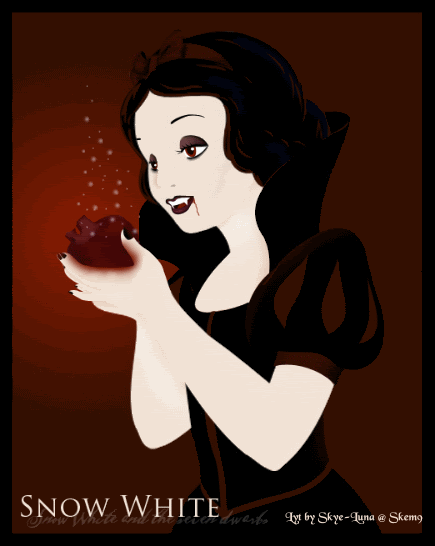 If you plan on wearing black lipstick this Halloween, choose something a little less [or a lot less] traditional than a vampire or corpse bride. Have a little creativity and find something that makes the black stand out instead of just sink into another average Halloween costume.